Main Features
A Compact Type, offering excellent productivity and durability.
Outstanding working efficiency.
---
RECTANGULAR WAVE AC INVERTER FOR WELDER
The 21st Century manufacturing style! We offer next generation welding quality!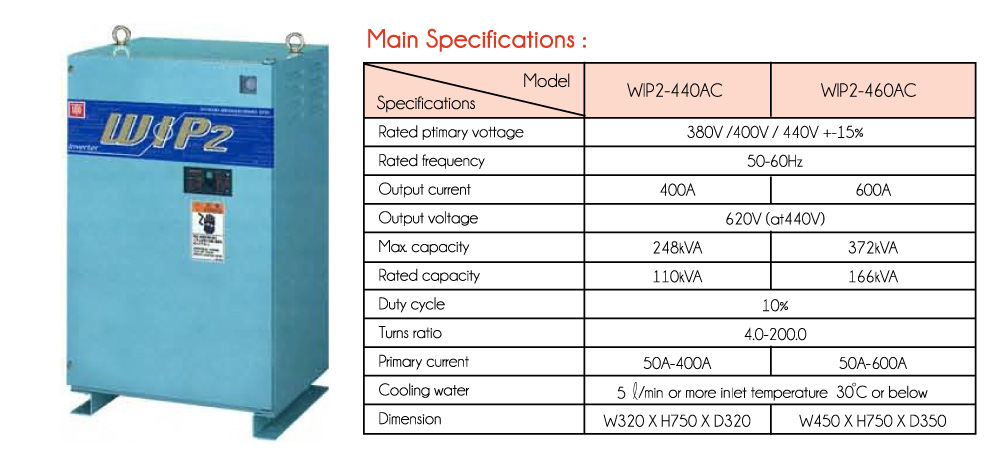 MAIN FEATURE:
1. A wide variation-6 model
2. Easy selection for input voltage.
3. Equipped with power supply : DC24V of electrode force for standard AC100V or AC110V made on order.
4. A built-in type weld controller, setting can be operated by program box (optional).
5. Weld Conditions : 31 channel settings.
6. A wide variety of weld condition with up-slope, down slope, pulsation and 2 step weld.
7. Easy remove operation and equipped lead wire : 20m between main unit and program box or monitor box.
8. The display contents on program box and monitor box can be switched between Japanese and English.
---
HI-MINI RECTIFIER MB8C SERIES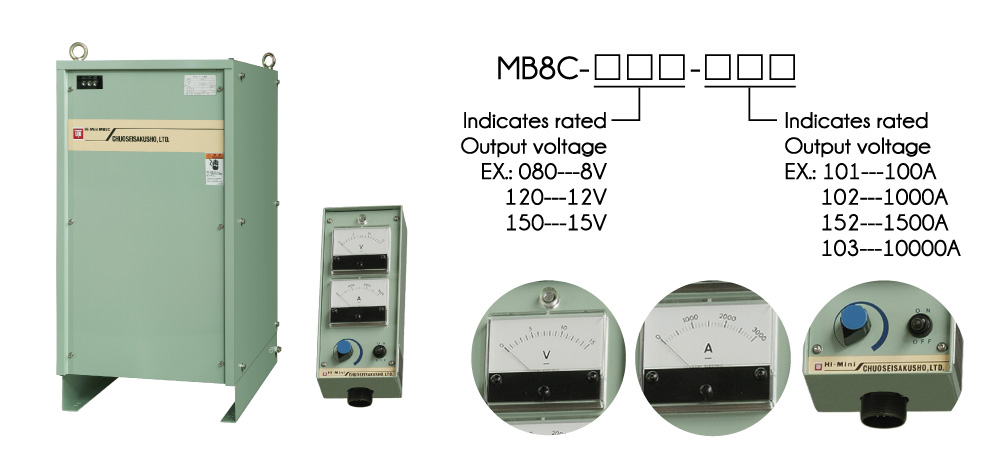 MAIN FEATURE:
1. High reliability.
2. Plating defective prevention circuit
3. A perfect protection circuit.
4. A wild control function.
5. A rich option.
6. Miniature, ligh weight, small space.
7. Quiet operation sound.
8. Durability and enbironmental resistance characteristics.
9. A wild variation.
10. Usage.
---