Main Features
Easily operation! Trustable welding on work!
31 Channels applicable
Enhanced counter function (CK4 series only)
Direct set-up with numeric key pad (CK4 series only)
Operation: Monitor feels of operation, easy to master and use
Manageable: Digital display panel, all welding condition are appearing on display panel and user needs not to worry of using it. Error signal provided, monitor will how user what problem occur in the machine
More welding feature: Due to the high welding quality is need in Zinc Coated Sheet, constants current and voltage combination is provided, even both using at the same time
More usage: 4 channels of welding condition memory, allow different welding part condition set in the controller
All range of welding: All kind of welding products are easily suited for it.
---
Model: CK4-8-15P/15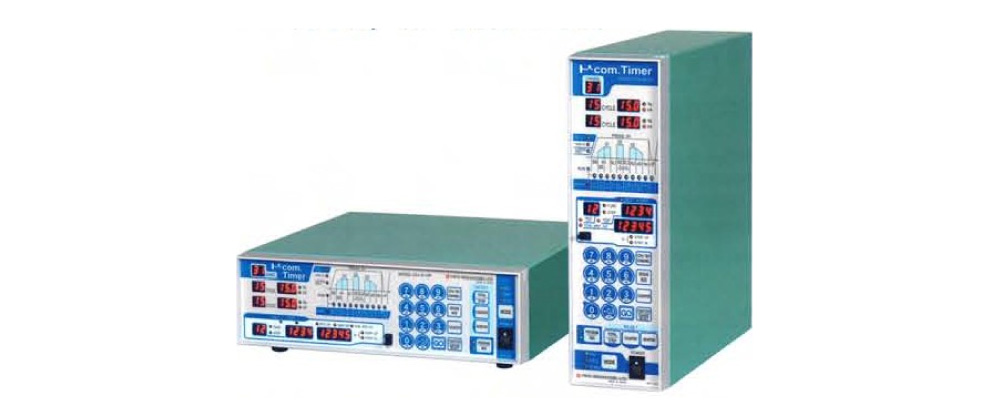 FEATURE:
1. Additional functions are further substantiated, and also available used as a simple control device by signal assembly.
2. 2 Current monitor display, 2-stage power-on monitoring available.
3. Direct input method adopted, Preset value can be inputted accurately.
4. A maximum of 31 welding conditions can be inputted (15/31 condition switxhing type)
5. Total tapping dots counter added, Counter function was futher substantaited.
6. External management of stored input data is available as on option feature.

---
Model: CE2-6-7

FEATURE:
1. Easy operation
2. Wide input voltage 100-220V of power source is available.
3. Squeezing output voltage becomes same as the input voltage.
4. Total counter.
5. 7 channels for welding condition.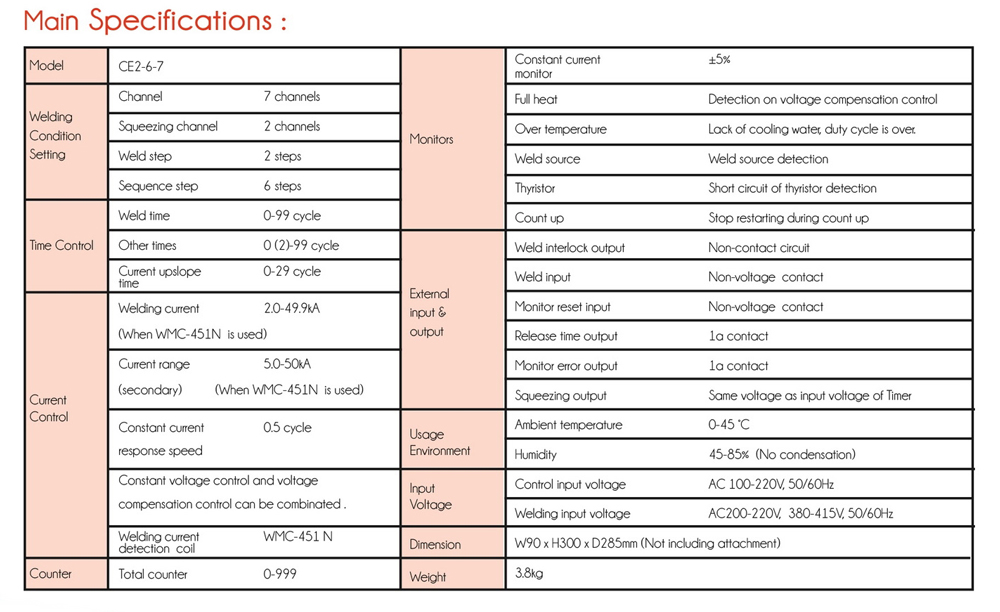 ---